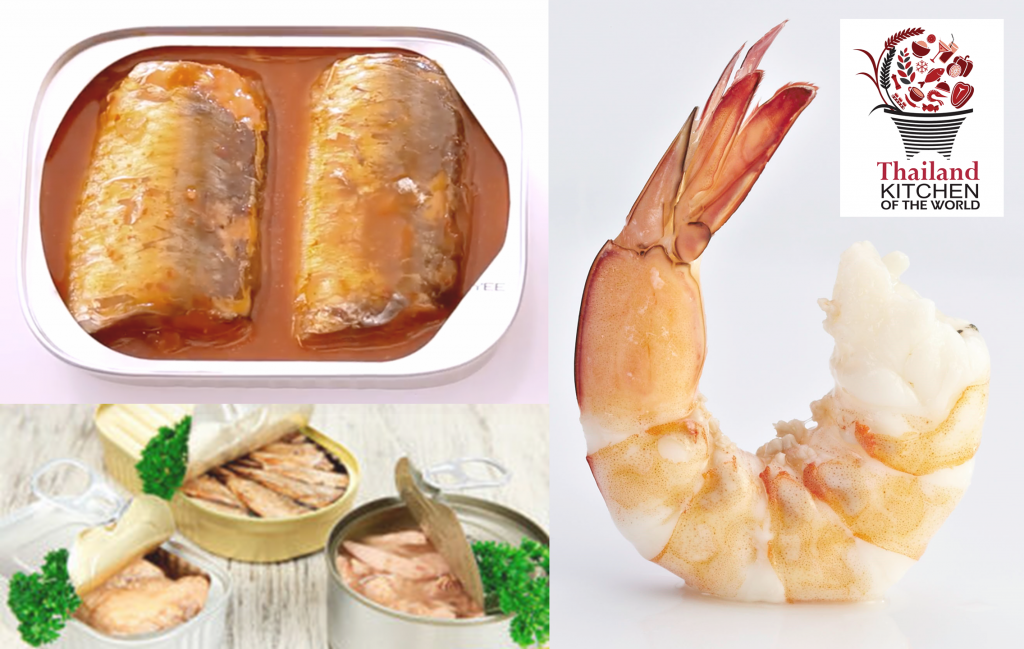 Staying Happy and Healthy This Holiday Season with Savory Seafood from Thailand
This festive holiday will be a lot different than normal, but that does not mean we can not celebrate with delicious and nutritious food. Thailand is committed to serving your holiday dinner with the safest, highest-quality seafood.
Thailand has long been called "the kitchen of the world", and for good reason; a combination of abundance of resources, a year-round growing season, and a relatively low cost but highly skilled labor force.
The COVID-19 pandemic around the world has affected many people and the global food supply chain activities across the globe. During this critical period, Thailand is strongly aware of the increasing demand of agricultural, processed food, and naturalfood products with a long-shelf life such as rice, dried food items, frozen seafood products, food seasoning and ingredients, ready-to-eat products, etc.
As one of the world's top-ten producers of many important agricultural and processed food products, and one of the largest net food exporting countries in the world, Thailand is strongly committed to placing its full efforts into maintaining our reputation as "the kitchen of the world". The Thai government is closely monitoring agricultural and processed food products production, trade, and export to ensure uninterrupted supply of needed products.
The government also recognizes the importance of the quality, product safety, consistency, and hygiene standards. Additionally, Thailand has also worked diligently and effectively to comply with international standards and regulations, and pledges to enhance food safety and standards beyond the regulatory requirements to benefit both the health of consumers as well as the environment.
The COVID-19 is having a noticeable impact globally, however, Thailand remains as committed as ever to serve our trade partners, importers, and global consumers.
"We're all in this together, Stay Strong together"
Thai Trade Center, Moscow
December 2020