Thailand Ministry of Commerce launched the program called "From Gen Z to be CEO", the capacity building program which empowers the next generation in becoming young entrepreneurs.
———————————————
On August 16, 2021, Mr. Jurin Laksanawisit Deputy Prime Minister and Minister of Commerce presided over the opening ceremony of "From Gen Z to be CEO", the program which aims to create the young Generation as business owners and entrepreneurs.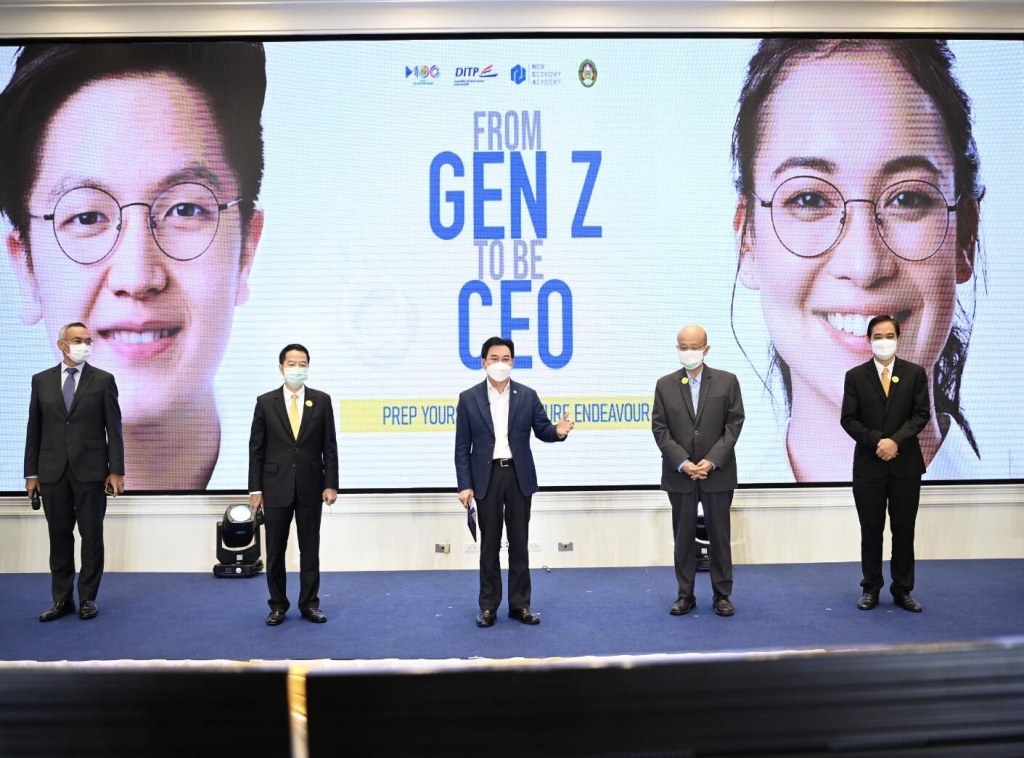 "From Gen Z to be CEO" is organized according to the policy of Mr. Jurin Laksanawisit, Deputy Prime Minister and Minister of Commerce who seeks to increase Thailand's business competitiveness and employment by focusing on youth entrepreneurship. The program aims to provide an education and training environment in which young people are able to develop appropriate mindsets and skills for entrepreneurship.
The New Economy Academy (NEA) of the Department of International Trade Promotion (DITP) cooperates with 93 agencies/organizations to provide knowledge which ensures the business potential development for young entrepreneurs. The 93 organizations include 1) 12 Academic Institutions 2) 47 colleges under the Office of Vocational Education Commission and 3) 34 agencies and institutions of TED FELLOW Network by the TED FUND under the Ministry of Higher Education, Science, Research and Innovation. By far, more than 16,500 young entrepreneurs have registered to participate in the program.
The program consists of 7 courses covering all aspects of Digital skills for Building and Expanding Business. The program is supported by tech companies such as True Corporation Public Company Limited, Huawei Technology (Thailand) Company Limited, etc. At the final, 100 outstanding and talented participants will be selected to work as interns for leading companies such as True Huawei, TikTok, EXIM Bank and Bitkub.