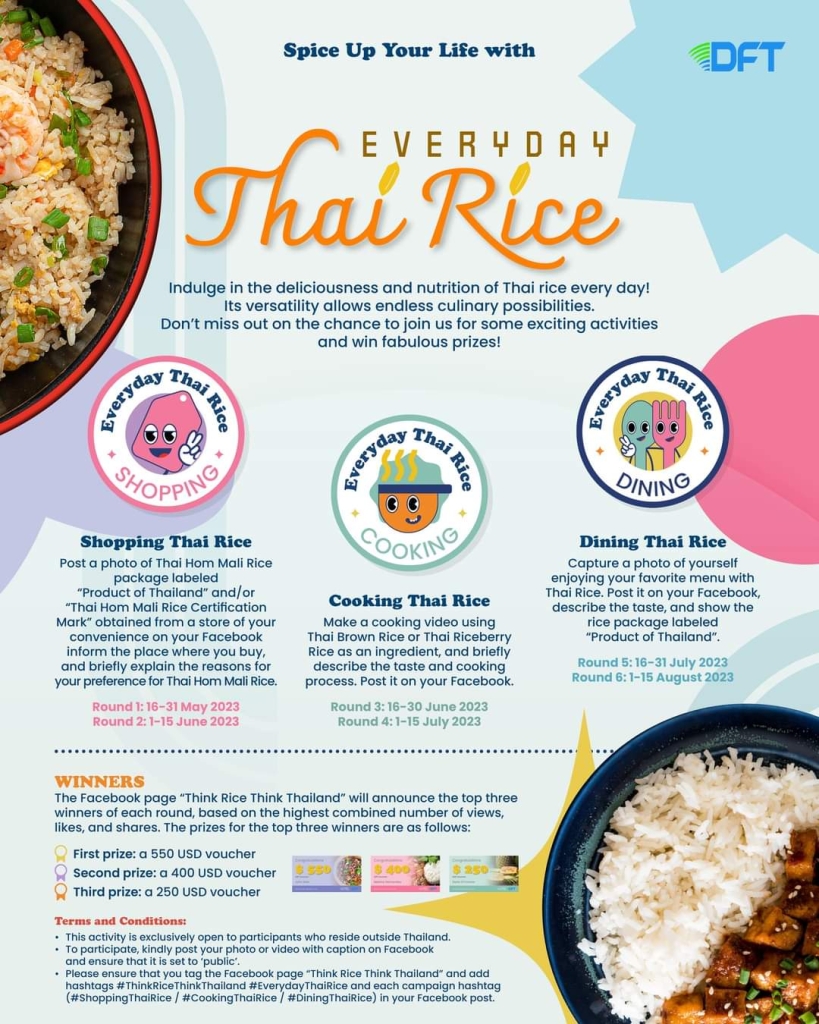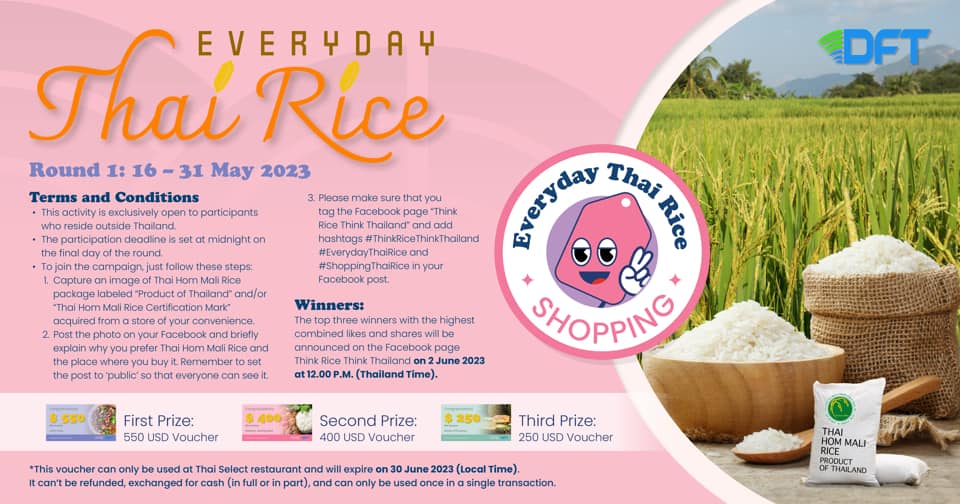 Everyday Thai Rice
Ready to spice up your meals? Prepare to join our Everyday Thai Rice campaign and stand a chance to win Thai food vouchers worth up to a 550 USD voucher from Thai SELECT restaurants! Immerse yourself in the thrill of our campaign activities and seize the opportunity to become the lucky winner. Hurry and don't miss out on this exciting chance. Check out the terms and conditions in the #everydaythairice
1. Shopping Thai Rice
Just post a photo of Thai Hom Mali Rice package labeled "Product of Thailand" and/or "Thai Hom Mali Rice Certification Mark".
Round 1: 16-31 May 2023
Round 2: 1-15 June 2023
2. Cooking Thai Rice
Make a cooking video using Thai Brown Rice or Thai Riceberry Rice as an ingredient.
Round 3: 16-30 June 2023
Round 4: 1-15 July 2023
3. Dining Thai Rice
Only capture a photo of yourself enjoying your favorite menu with Thai Rice.
Round 5: 16-31 July 2023
Round 6: 1-15 August 2023
For more information: https://www.facebook.com/ThinkRiceThinkThailand/