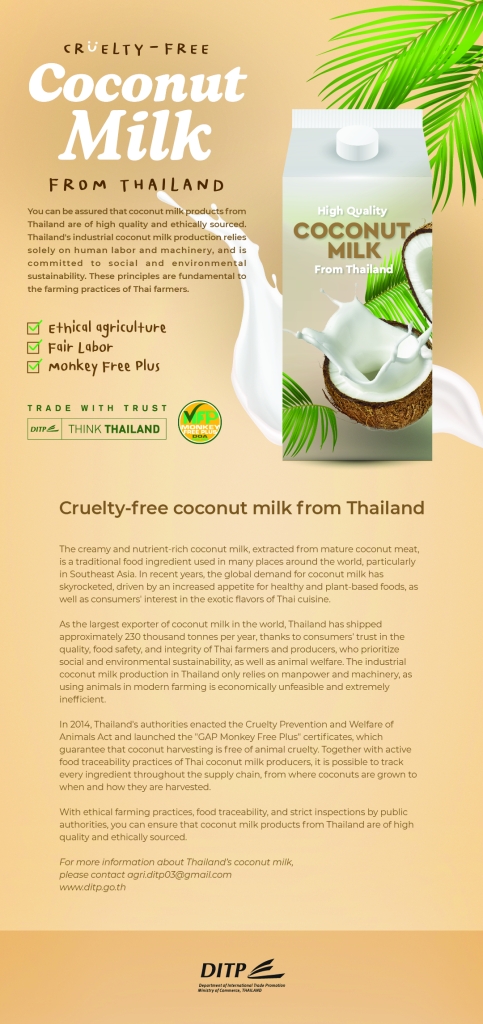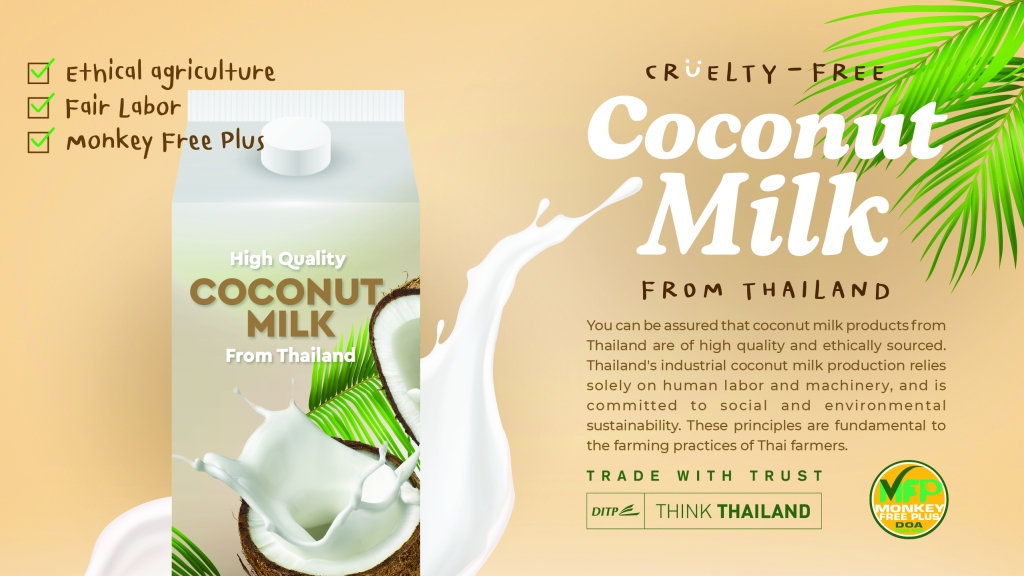 The creamy and nutrient-rich coconut milk, extracted from mature coconut meat, is a traditional food ingredient used in many places around the world, particularly in Southeast Asia. In recent years, the global demand for coconut milk has skyrocketed, driven by an increased appetite for healthy and plant-based foods, as well as consumers' interest in the exotic flavors of Thai cuisine.
As the largest exporter of coconut milk in the world, Thailand has shipped approximately 230 thousand tonnes per year, thanks to consumers' trust in the quality, food safety, and integrity of Thai farmers and producers, who prioritize social and environmental sustainability, as well as animal welfare. The industrial coconut milk production in Thailand only relies on manpower and machinery, as using animals in modern farming is economically unfeasible and extremely inefficient.
In 2014, Thailand's authorities enacted the Cruelty Prevention and Welfare of Animals Act and launched the "GAP Monkey Free Plus" certificates, which guarantee that coconut harvesting is free of animal cruelty. Together with active food traceability practices of Thai coconut milk producers, it is possible to track every ingredient throughout the supply chain, from where coconuts are grown to when and how they are harvested. 
With ethical farming practices, food traceability, and strict inspections by public authorities, you can ensure that coconut milk products from Thailand are of high quality and ethically sourced.
For more information about Thailand's coconut milk, please contact agri.ditp03@gmail.com