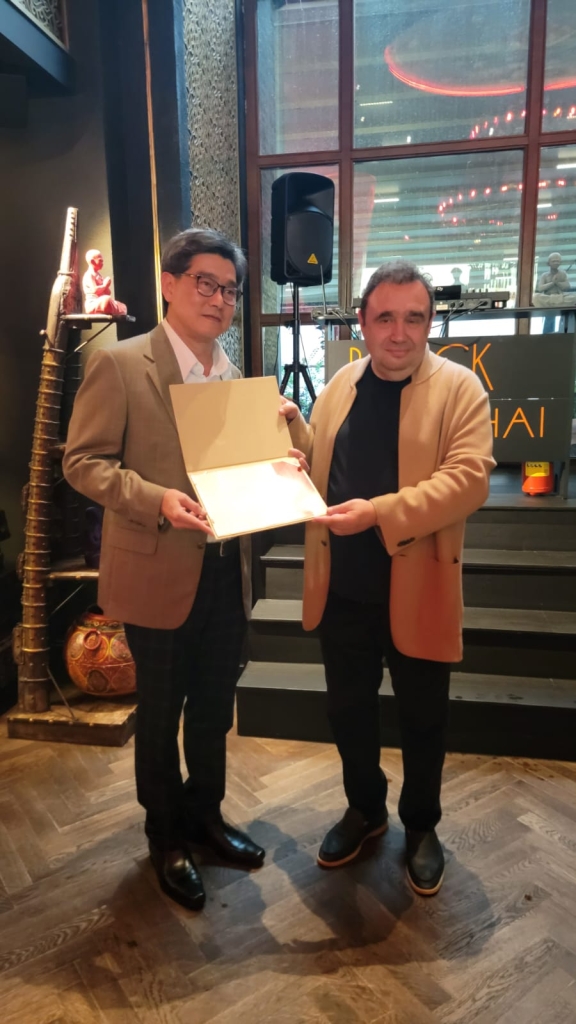 On 26 July 2023, H.E. Mr. Sasiwat Wongsinsawat, Ambassador of the Kingdom of Thailand to Russian Federation presided over the Thai SELECT award ceremony for Black Thai Restaurant, Moscow.
"Food here (in Black Thai) is not authentic Thai, which is great. Why? What is authentic? Because food is like human beings. It is evolving. Thai food we are eating in Thailand now is different from food we ate 100-200 years ago.", said H.E. Ambassador.
The Embassy wishes to encourage more Russians to visit the Thai SELECT restaurant for Thai taste. At present, Black Thai is the only Thai restaurant in Russia with Thai SELECT award. (https://blackthai.ru/)
Thai SELECT award was initiated under the Department of International Trade and Promotion (DITP), Ministry of Commerce of Thailand. For more information, please visit: https://www.thaiselect.com/.